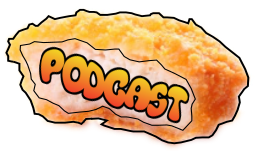 I've had a busy podcasting month thanks to a week relaxing in Menorca and a lot of listening time on my hands. Much of that was hearing old episodes of Startups for the Rest of Us, which I can't recommend highly enough; it was just a pity that my iPod shuffle only has 2GB :-( **
Eoin Woods - Top 10 Architecture Mistakes - Episode 132
I won't tell you how old this episode is (it shocked me when I realised), but I was glad I listened to it because I think the messages are timeless. As an author and long-term software architect, he has a lot of experience in projects and much of what he says is valuable advice about how to manage those kinds of projects.
Rob Walling and Mike Taber with Andrew Connell - Making a Full-time Income with On-line Training - Episode 236
I've already mentioned elsewhere that I am a Pluralsight member (and very happy!) so whenever someone appears on a show and opens the lid on the process of becoming a Pluralsight author and its economics, it peaks my interest. In this episode, Andrew talks in depth about the choices he made with how he marketed videos he had already produced, how he goes about creating new ones and a little on deciding whether to use Udemy, for instance.
Various - State of Microsoft Web Development Panel - Episode 1121
I enjoyed this episode because it featured a number of real developers (um…are the others plastic?) who talk about their experiences of using current and older web technologies from Microsoft. There isn't a huge amount of new information but to get a feel for how things are being perceived, generally, it is definitely worth listening to.
Jeff Casimer - Shepherding Novice Developers - Episode 1138
This was a great podcast which talks about how to help beginning developers and programmers. They make a lot of good points about how useful (and necessary) professional development is and the need for good mentors, especially in the early days.
Various - Open Source Panel Discussion at .NET Fringe - Episode 1131
Another good episode because it has a range of panelists and they have some interesting opinions about open source. In particular, as ever, it comes back to what Microsoft are doing in this regard. The most interesting thing, however, is the interaction between Scott Hanselman and some of the panelists. I honestly thought that the discussion would break out into a big argument with vitriol flying everywhere but it doesn't because I think, Scott has such a disarming manner that even if he is angry, he does it in a nice way. Have a listen and see what you think.
Well, that's it for now! Hope this has been helpful.
---
Hi! Did you find this useful or interesting? I have an email list coming soon, but in the meantime, if you ready anything you fancy chatting about, I would love to hear from you. You can contact me here or at stephen 'at' logicalmoon.com