Creating a Subdomain in 1&1 (IONOS) to Azure
This is a quick how-to on setting up a new subdomain in 1&1 and pointing it to a VM in Azure. For this, you will already need a domain to begin with and a VM which has been created, too. Got that? Then let's get cracking!
Creating the subdomain
Log in to the 1&1 panel
Click on Domains and SSL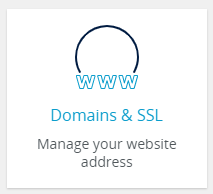 Scroll down to your domain, click on the cog on the right and select Manage Subdomains

Click on Add subdomain on the right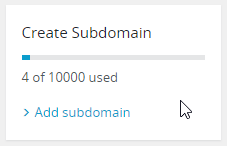 Type in a name into the text box and click Save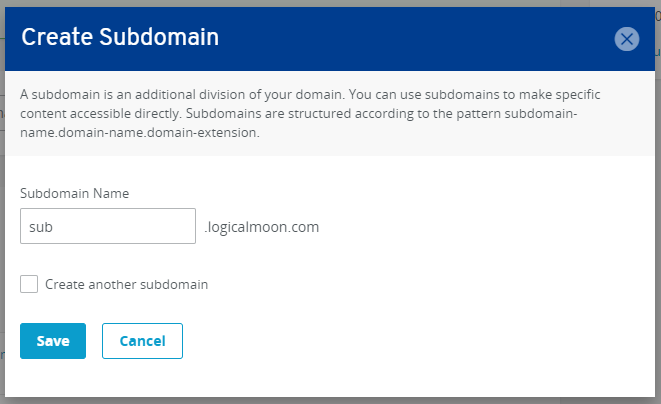 DNS Change
Now let's create what is known as a CNAME record (alias) so that we can go to the subdomain and be whisked to our Azure VM.
Click on the link for > Use Your Domain, then DNS


In the form that appears, change points to to be the VM DNS name given in Azure and set your TTL (Time to Live) for say, 5 minutes - that way you won't have to wait too long to test the change propogating.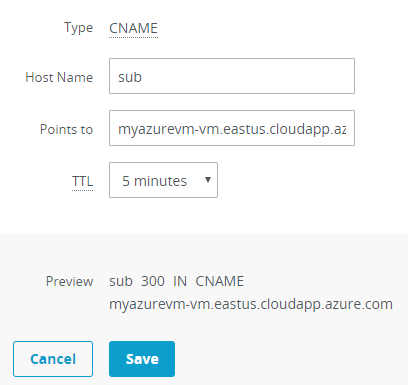 Not sure where the Azure domain name is? Well, it will either be shown on the virtual machine itself as I have on a classic VM I created many moons ago:

or on the public IP you may have set up in Azure.

In the latter case, there wasn't one by default and I needed to create it by clicking on the Configuration link on the left, after selecting my Public IP in the Azure portal.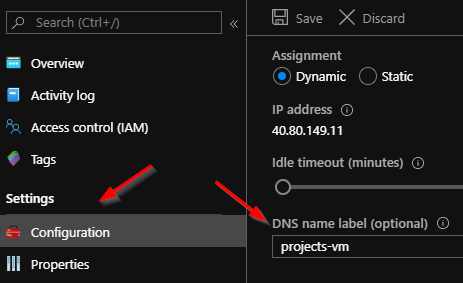 You will now see what might be deemed an alarming warning about how a bunch of services will be disabled. Don't let that phase you - we aren't going to need any of that stuff, at least not for a simple web application. Click Save again. You should now see something like this:

After a short while, you should be able to browse to your URL or at least, ping it and see that it has propogated.

Don't worry about the timeout. The key thing is that it knew where to go!
That's it - all done.
---
Hi! Did you find this useful or interesting? I have an email list coming soon, but in the meantime, if you ready anything you fancy chatting about, I would love to hear from you. You can contact me here or at stephen 'at' logicalmoon.com