Installing PHP on Windows with IIS
The Installation
Download the Web Platform Installer (Web PI)
Run it (search for Web in Start Menu)
Click Products then Frameworks.
Choose PHP 7.3.1 (x64)
Click Add
Click Install
Click I Accept
Click Finish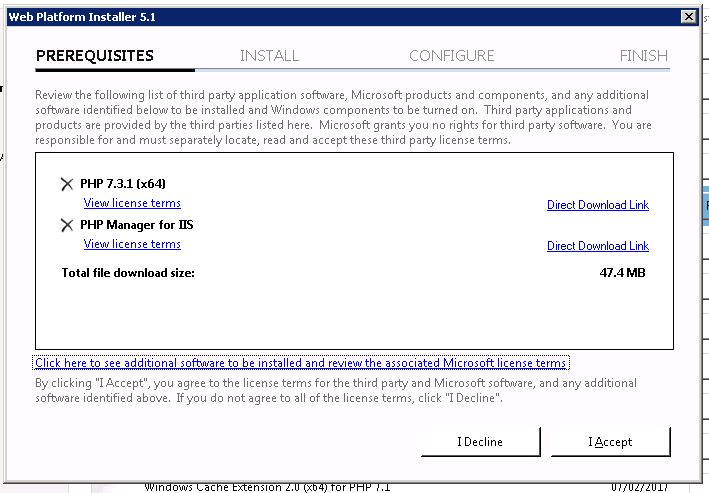 Note: when I installed this, I also got some errors from one of the components but you can safely ignore that for these.
Checking everything is fine
Go to the server and run inetmgr
Click on Sites then Default Web Site
Right click
Explore
Add a file in that folder called phpinfo.php which contains the following:
Save and exit the file.
Now on that machine, browse to:
| | |
| --- | --- |
| 1 | http://localhost/phpinfo.php |
All being well, you should see suitable output from that PHP function running.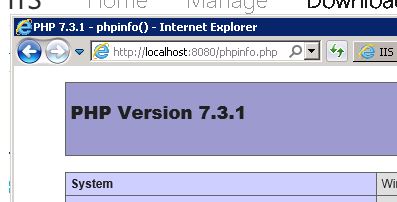 ---
Hi! Did you find this useful or interesting? I have an email list coming soon, but in the meantime, if you ready anything you fancy chatting about, I would love to hear from you. You can contact me here or at stephen 'at' logicalmoon.com