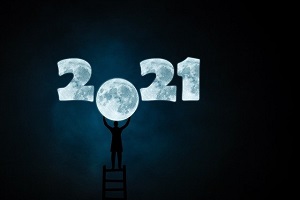 Oh man…I've been holding off a little in writing this. I've just deleted a bunch of pre-excuses (eek!) so instead, let's take a peek at my goals for last year, one by one. If you're interested, here's what I had to say in 2020, 2019 and 2015.
Last Year's Goals
Blog 4 Times a Month
Well…not too bad. 4 times a month makes 48 posts and I managed 39!
The real winner was when I spent about 30 plus days blogging every day. Had it not been for that, I don't think I'd have been so prolific, of course. It does show tho, consistency is what wins the race.
My favourite which isn't finished yet was, and is, going to be the Jest series which started here.
Score: 8/10
Finish a Big Project
I did start a big project, but didn't quite finish. Here's a screenshot of my work in progress, so far. You can judge how well I did here :-)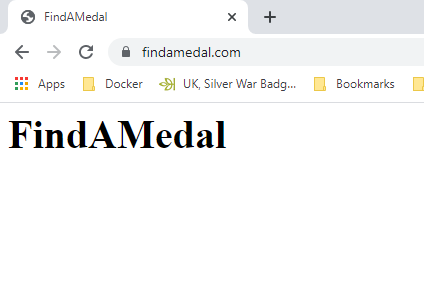 Score: 0/10
YouTube Videos
Sigh. I watched a metric ton of videos on all sorts of topics, but only created one. That was for a charity I help out at - which isn't for my blog - so sadly doesn't count.
Score: 0.05/10
Stats
| Year | Visitors | Posts | Best Month (Visitors) |
| --- | --- | --- | --- |
| 2021 | 9,969 | 39 | May (64) |
| 2020 | 11,826 | 32 | April (144) |
| 2019 | 14,809 | 25 | July (226) |
| 2018 | 11,317 | 33 | December (151) |
| 2017 | 7,736 | 24 | February (100) |
| 2016 | 8,792 | 25 | December (151) |
| 2015 | 7,393 | 63 | July (127) |
With figures like this and a trend that would be perfect for skiing in summer, I should consider monetizing my blog. Let me know if you agree.
I do take heart from the fact that I wrote more posts than I have done ever since 2015, so that's good.
What about popular (sic) pages?
This gem in 2018 on using Get-ChildItem was popular with almost 1000 views.
My maze post from 2015 is still popular with 686 visits. I remember that - it was fun to do.
Lastly, at #3, I have this on searching for file types, from 2019. Less fun, haha.
Thoughts
Firstly, no goals. Not because I don't have any (I do!) but because I sound like a broken record with my personal (non-work) achievements. I will amaze and surprise you with my next review, next year.
Now that I sit and think about it, there were a few interesting things that happened last year.
One thing that came out of my blog and my personal connections at work was an opportunity to give a talk at the National Crime Agency. I might talk about that in another post but they were a really friendly bunch and I did enjoy that, for sure.
I also helped edit the book of another of Brent's (and Spatie's) courses: Event Sourcing in which I learnt heaps.
On that note, I also contributed feedback with the Manning Review process for a book on OpenAPI named Designing APIs with Swagger and OpenAPI. That's due out in March 2022 and I should be getting my own copy around about then.
One last book I contributed comments/suggestions to was the Embedded Entrepreneur which is by Arvid Kahl and all about building and using communities when starting a business. Check it out - it's really good.
Course wise - I took (and passed) the Azure Fundamentals AZ-900 exam in June. This was proctored at home and was a real faff. I can't remember if I wrote about my experience, but it was stressful, and not because of the content - they really don't make stuff like that easy.
I think that's the highlights. Let's see what 2022 brings.
---
Hi! Did you find this useful or interesting? I have an email list coming soon, but in the meantime, if you ready anything you fancy chatting about, I would love to hear from you. You can contact me here or at stephen 'at' logicalmoon.com